Tracing inspection machine for LCD panels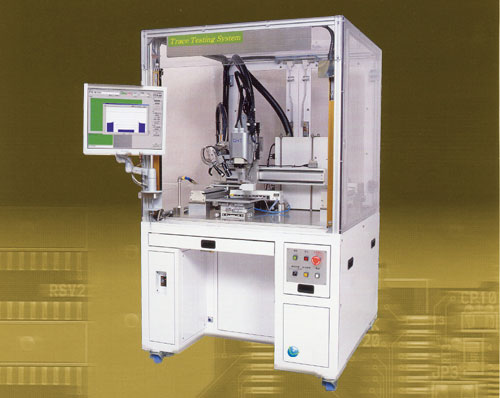 Principal features

Easy inspection of LCD panels after they are bonded together

Revolutionary inspection method using a tracing probe and non-contact sensor
Permits easy narrow-pitch inspections
Short detection and total pattern detection (determination by comparison with good product).
Probe load is kept constant by the balance method.

No initial cost, low running cost, simple type replacement

The only part that you have to replace is the tracing probe.
Realizes low running cost.
Switches a type merely by reading out recipe data.

Blocks the effects of static electricity

Direct static elimination from items being inspected via static elimination brush.
Ambient static elimination via ionizer.