NON-CONTACT REEL-TO-REEL TYPE TEST SYSTEM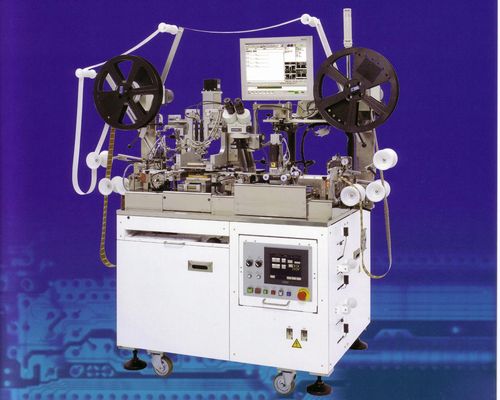 Principal features

¡Best-Suited Mechanism for Non-Contact TEST

The top/bottom independently driven test stages enables highly accurate alignment to the target mark and stable testing.

¡High Speed & Highly Accurate Test System

Installed with 2 CCD cameras and high speed alignment unit, now high speed and highly accurate compensation of X, Y & ƒÆaxes is feasible. And, with the Jig-Fixture Replacement Support Function (¦) contributes to drastically shorten change over time of the test fixture. (shorten the change-over time by 80% compared to our conventional model)
¦Patent Applied.

¡Improved Operation of NG Marking Unit

Now X-axis of the NG marking unit is changed to the auto controlled by the motor driven type, to free the operator from the bothersome complicated alignment work, and now a high speed marking is available.
Compatible to the marking on the mirror-ring substrates.