Non-contact inspection type bare board tester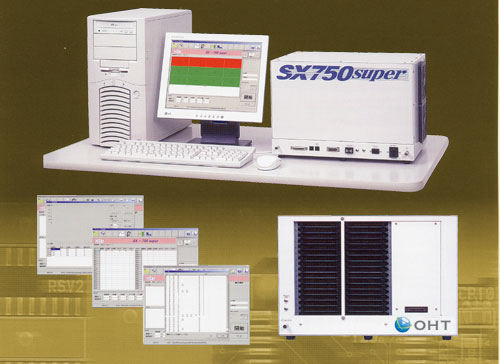 Principal features

"Suitable for a wide range of applications

Can be connected to a wide range of machines: from hand press to reel mechanism and in-line mechanism.
We offer docking with our customers own machines.
Compact main tester simplifies integration via installation inside a mechanism.
If requested, we will perform a study to decide which functions should be added.

"Comprehensive functions

Provides optimum inspection conditions thanks to our own inspection technology and complete set of functions.
Supervisor and operators can be set to apply limits to the work they can handle.
Includes a function that aggregates results of inspections for each lot, simplifying yield calculation.
Multiple connection is possible, permitting expansion of inspection points according to usage.

"Non-harmful inspection system

OHT's non-contact inspection method cannot damage the delicate terminals on the IC bonding pad.