FPC compatibleNon-contact roll-to-roll inspection system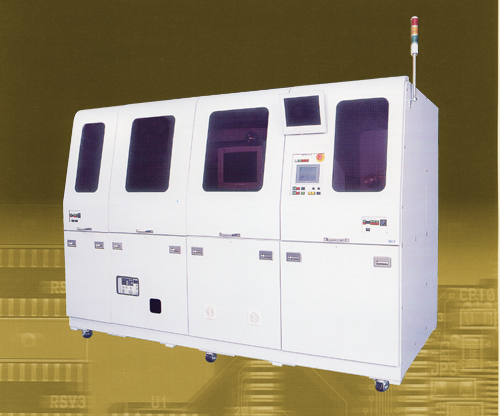 Principal features

Performs high speed, stable inspections of roll sheet FPC work.

This is a fully automatic inspection system, so the operator has nothing more to do after the initial setting. Its combined jig alignment and work alignment functions shorten initial setting time and permit high precision positioning.

Non-harmful inspection system

OHT's non-contact inspection method cannot damage the delicate terminals on the IC bonding pad. Transport is performed by the grip field method, which is perfect for delicate FPC.

Easy maintenance

One-touch jig removal/attachment mechanism permits simple and speedy replacement.