Open/Short Tester
OSM/OSL/OSS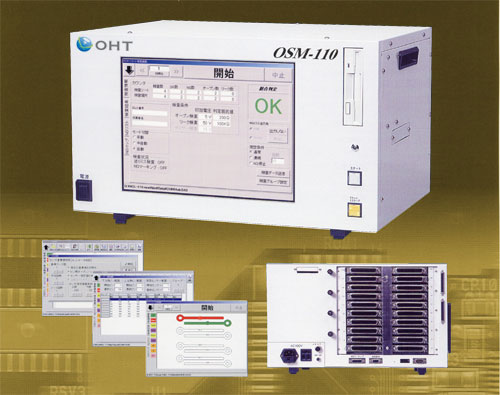 Principal features

¡Extremely compact integrated tester

Control PC is housed inside the measurement unit and is equipped with a 12-inch touch panel.
All screens are optimized for easy operation via the touch panel.

¡Stable system

System reliability is significantly improved by converting OS media from HDD to compact flash.

¡Non-compact inspection compatible

Even though it is compact, it can perform non-contact inspections (OSM only).A non-contact unit can be added to the OSL unit when needed.