For fine pitch FPC compatiable by Non-Contact test technology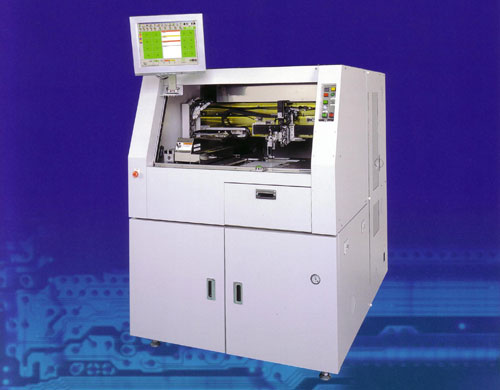 Principal features

¡Drastic Cut of Test Tact Time

A high speed Step & Repeat Operation using 2 stages enables faster testing time. Further, the built-in Test head rotation mechanism enabled the high speed test for the flip-over layout work.

¡Miniaturising & Space-Saving Design

Realized a compact size test system by employing Up/Down Shuttle system, minimizing the installation space, thus the space saving and smart design, which does not bother you at the time of add-on or layout change of the Test Systems.

¡Easy-to-Use New Alignment Mechanism

The fixture alignment mechanism is newly installed.
Now the camera recognizes the fixture center position to accurately compensate the alignment position.
For the new mechanism automatically compensate at the registered position, enabling faster start-up.