PDP Driver/Function Inspection Machine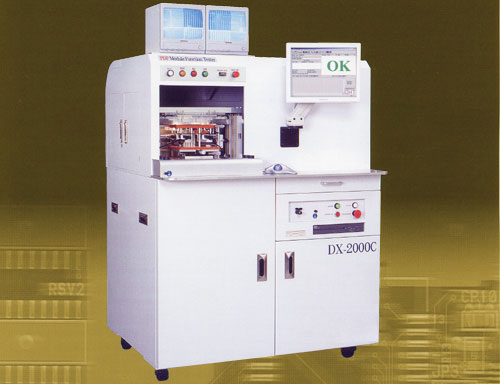 Principal features

"Substantial shortening of inspection tempo

384 pattern output module in 10 seconds or less (fluctuates according to inspection pattern and IC properties).

"Can handle TAB inspection

Can directly inspect driver ICs equipped with TAB by docking with an OHT standard reel mechanism.

"Most advanced testing

With a logic tester that has already been sold in the semiconductor inspection market as its main unit, this is the industry's first system that can satisfy advanced testing needs.

"Simple to operate

Operation simplicity has been enhanced through the application of OHT expertise.